Propane Refill – Chester, NJ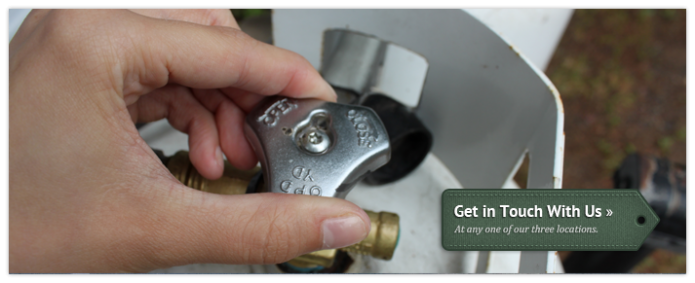 Out of propane? We've got you covered!
Our Chester facility is a propane filling station. They refill propane tanks every day they are open. They fill small tanks as well as tanks up to 100 lbs. at our fill-while-you-wait station. If you are in a rush, no worries! Just drop off, pay for your order and pick it up later.
New Tanks & Propane Refills in NJ
If you're in the market for a new gas grill, like one of our premium Weber Grills, we also sell new propane tanks. Our locations usually have the small disposable tanks on hand as well.
Our Mendham location is an exchange station, so you can bring your tank to them and they will have a full one for you to take home and continue your barbeque. They can do exchanges every day they are open.  Our Annandale location does not have exchange or a filling station.
Propane safety: Dos and Don'ts
What to do:
Make sure your grill is clean. Your grill works best when you've scrubbed away the grease and fat left over from your last cookout. The cleaner the grates on your grill, the less chance you'll get flare-ups while you cook.
But remember that flare-ups are always a possibility, especially if you're grilling a lot of food with a lot of fat. Try not to overload the grill, as dripping fat can cause flare-ups. Keep a spray bottle filled with water at hand to douse any flare-ups.
Inspect the tank, connection and line for leaks. You can do this by mixing water and dish soap and rubbing this mixture onto the connections and hoses. If you have a leak, the soap will begin to bubble. This is a sign that it's time to replace the component in question.
Keep the area clean of everything expect the things you need to cook. Baskets, paper products and décor items tend to be flammable, which could be a big problem if they're too close to the grill.
What not to do:
Don't turn the propane valve on when the grill lid is closed. When the grill lid is shut, propane can build up. When you light the fire, a fireball can form, causing damage to the grill and endangering you and anyone else around the grill.
Never walk away from the grill while it's on and pay attention while you cook. If a flare-up happens and burns without you stopping it, it can damage your grill and quickly become an out of control fire. Do all your prep work before you cook and stay close to the grill so you can act right away during an emergency.
Once again: Don't overload your grill. Too much food and too much fat can cause a fire.
Frequently Asked Questions
Does cold weather affect propane?
Cold weather can affect propane and propane appliances, but problems generally only occur in areas that experience extremely cold, sub-zero temperatures. A propane tank must be kept in an area with a temperature of -44 degrees Fahrenheit or higher in order for it to function properly.
How much propane do I need to heat my home?
If you use or are planning to use a propane furnace to heat your home this winter, you might be wondering how many gallons you will need. According to Kemgas, the average family uses about 800 gallons a year to heat their home. At Mendham Garden Center in Chester, NJ, we provide propane refills for tanks up to 100 pounds.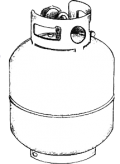 Refilling Station
162 Route 206 South
Chester, NJ 07930
Propane for all of your gas grill needs!
Cylinder Exchange
11 West Main Street
Mendham, NJ 07945
Bring in your old tank and exchange it for a filled tank!