As we often tell people who visit our Mendham Garden Centers, it's important to plant perennials in their proper zone.
What grows in, say, Cape May might not do well in Hunterdon, Chester or Mendham. As you move up and down the growing map for New Jersey, you'll see different microclimates that dictate your garden from year to year.
In this blog post, we'll take a closer look at that map and how it can determine what will grow – or not grow – in your garden.
How hardy are your plants?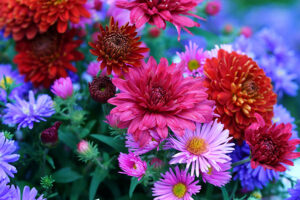 Our story begins nearly 60 years ago, when Henry Skinner of the U.S. National Arboretum came up with the idea of a map that showed which plants would thrive in which locations.
That map eventually became the USDA Plant Hardiness Zone Map, which is still in use today (although it's been updated over the years based on new climate data).
The map is divided into regions according to average low temperature. The regions go from 1 to 13, with each number divided into category A or B.
Every number on this scale represents a 10-degree difference in the average low temperature. The A and B categories splits this gap even further into five-degree increments.
Depending on where you live in New Jersey, you can be in:
Black-Eyed Susans

Zone 6a (northern New Jersey), where the average low temperature is -10 to -5 Fahrenheit.

Zone 6b (Parts of north central and southern New Jersey), where the average low temperature is between -5 and 0.
Zone 7a (Parts of southern and eastern New Jersey), where the average low temperature is between 0 and 5.
Zone 7b (coastal areas, plus parts of Gloucester and Salem counties), where the average low temperature is between 5 and 10.
And although the planet is getting warmer, that isn't the only reason the USDA updates its map. Their system uses other information, such as elevation and how close your region is to bodies of water.
What perennials will grow in New Jersey?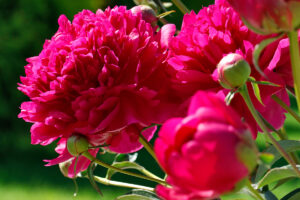 There are a wealth of perennials that do well in Hunterdon, NJ and beyond, including:
Black-eyed Susan – These flowers bloom from mid-summer to the first frost, showing off their gold and orange hues until winter arrives. They grow to about two feet high, love sun and can survive extended periods of dry weather.
Chrysanthemums – One of the world's most beloved perennial, these flowers bloom in a range of colors. Just remember to give them room to spread out, as they can stunt each other's growth if planted too close together.
Peonies – This sweet-smelling bloom has one of the longest life-spans of the perennial family, typically beginning their life cycle in late spring to early summer and blooming in almost every color imaginable.
Asters – An extremely popular flower among New Jersey gardeners, these are colorful perennials that can tower over your other flowers, growing to as much as five feet.
Would you like to know more about which plants will do well in your part of New Jersey? Visit Mendham Garden Center.
Mendham Garden Center has the plants, supplies and expertise to help your garden grow, no matter what part of the map you live on.