With Halloween just around the corner, it's time to start thinking about transforming your garden into a spooky and enchanting space with these Spooktacular Halloween decor Ideas from Mendham Garden Center. Whether you're hosting a Halloween party or simply want to create a festive atmosphere, here are some creative and easy-to-implement decor ideas for your garden.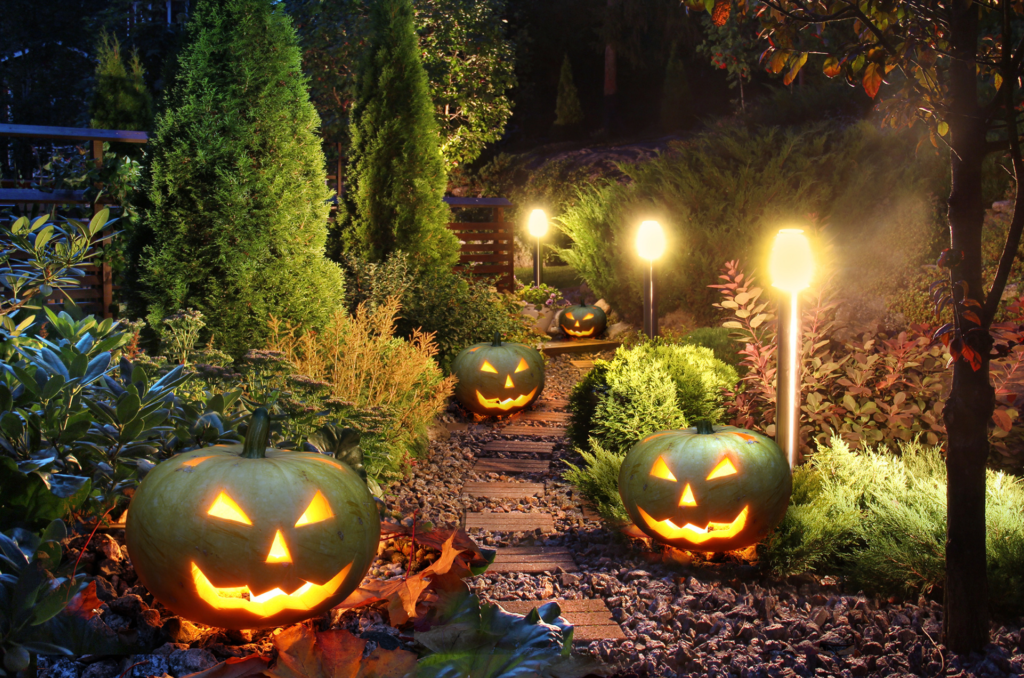 Halloween Décor Ideas: The Fall Classics
Firstly, you can never go wrong with pumpkins. These versatile gourds can be used in a multitude of ways to add a touch of Halloween to your garden. Carve intricate designs into pumpkins and place LED candles inside for a haunting glow. Alternatively, paint them in black or white and stack them in various sizes to create a stylish and eerie pumpkin tower.
Halloween Décor Ideas: Lighting
Another great way to set the Halloween mood is by hanging string lights across your garden. Opt for orange, purple, or green lights to create an eerie ambiance. You can also drape spider web decorations over bushes and trees to add a creepy touch.
Halloween Décor Ideas: Life Size Versions
To add a touch of whimsy to your garden, consider placing life-size skeletons in unexpected places. Pose them sitting on a bench, swinging from a tree, or even gardening in your flower beds. This unexpected twist is sure to surprise and delight your guests.
Don't forget to incorporate spooky creatures into your garden decor. Place fake spiders, bats, and rats strategically around your garden to give it an authentic Halloween feel. You can also create a DIY graveyard by using old wooden pallets and painting them to resemble tombstones. Scatter them across your lawn to create a bone-chilling atmosphere.
Halloween Décor Ideas: Ambiance Enhancements
Lastly, consider adding a fog machine to your garden. This simple addition can transform your space into a mysterious and eerie setting, making your Halloween decorations truly come to life.
Remember, Halloween is all about creativity and imagination. Feel free to experiment with different ideas and create a garden that perfectly captures the Halloween spirit. Whether you prefer a whimsical or spooky theme, these decor ideas will help you turn your garden into the ultimate Halloween haven. If you need help, don't hesitate to reach out to our experts at Mendham Garden Center.