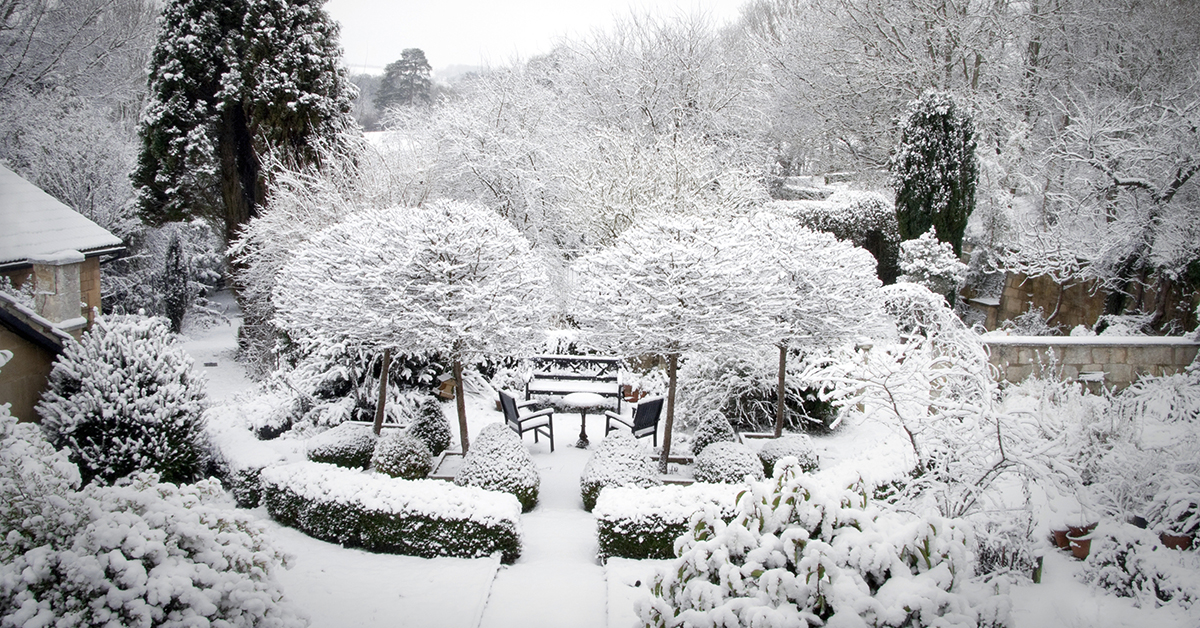 It's winter, and while the rest of the world seems to be hibernating, you're taking a page from that Crosby, Stills, Nash and Young song: you've got to get yourself back to the garden.
The ground outside may be frozen, but that doesn't mean you can't focus on your garden. There are things you can grow, and springtime preparations to make. Here are a few things you can do with your garden this winter.
1. Bare-root plants
Like the name suggests, bare-root plants are those sold without soil surrounding their roots. And winter is a good time to plant them, whether you prefer bare-root hedges, roses or fruit trees.
2. Add new paths
Now that things are quiet in your garden, you have time to put down new pathways. Start by picking a surface – slate, brick, pea gravel, etc. – then dig your path. Add a layer of sand to make your pathway easier to level if you're using stone or brick.
3. Get a jump on spring
You can get a jump on the spring gardening season by starting seeds indoors in the winter. Some good plants to start in February include:
Vegetables such as tomatoes, peppers, lettuce, cauliflower, broccoli and summer squash
Summer fruits like watermelon and honeydew, as well as pumpkins, which require a long growing season
Herbs like basil, dill, parsley, mint, and sage all do well when begun indoors
Visit your local New Jersey gardeners supply store to find the seeds that are right for you and for advice on growing plants from seeds indoors.
4. Clean up
Winter is a good time to clean up. Tidy your greenhouse, straighten out your shed and take your lawnmower and gardening tools in for service.
Late winter is also a good time to prune certain plants. By pruning then, the "wound" you create by cutting the plant is only exposed for a short amount of time before the growing season begins.
Some plants to trim in late winter include:
Certain trees that flower in summer
Roses
Fruit trees
Some hydrangea varieties
If you're not sure whether your plants would benefit from late winter pruning, consult with your nearby New Jersey gardeners supply store before you prune.
5. Feed the birds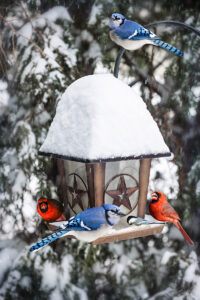 Not all birds head south in the winter, but the ones who stick around New Jersey have a hard time finding food. Make things easier by stocking your bird feeder with these foods:
Black-oil sunflower seed – Birds prize this seed for its easy-to-open shell and large kernels
Peanuts – A good source of protein, but don't let it get wet, as this can cause harmful aflatoxins to form.
Suet – An excellent source of much-needed fat.
Cracked corn – Popular with many birds, but like peanuts, it can develop aflatoxins when wet. And both peanuts and cracked corn can attract other – unwanted – animals like deer, bears, and raccoons to your yard.
Dried fruit and raisins – In addition to giving birds their own version of trail mix, you can also serve them slices of fresh fruit.
Keep in mind that some birds prefer some foods over others. Visit your nearest New Jersey gardeners supply store to find which seed variety is best for the birds in your yard.
Whether you need bird seed, plant seed or gardening tools for the spring, count on Mendham Garden Center this Winter. For more than 50 years, we've been a trusted New Jersey gardeners supply store, offering both excellent products and expert advice.
Visit us today to find everything you'll need to make your garden look its best this year.