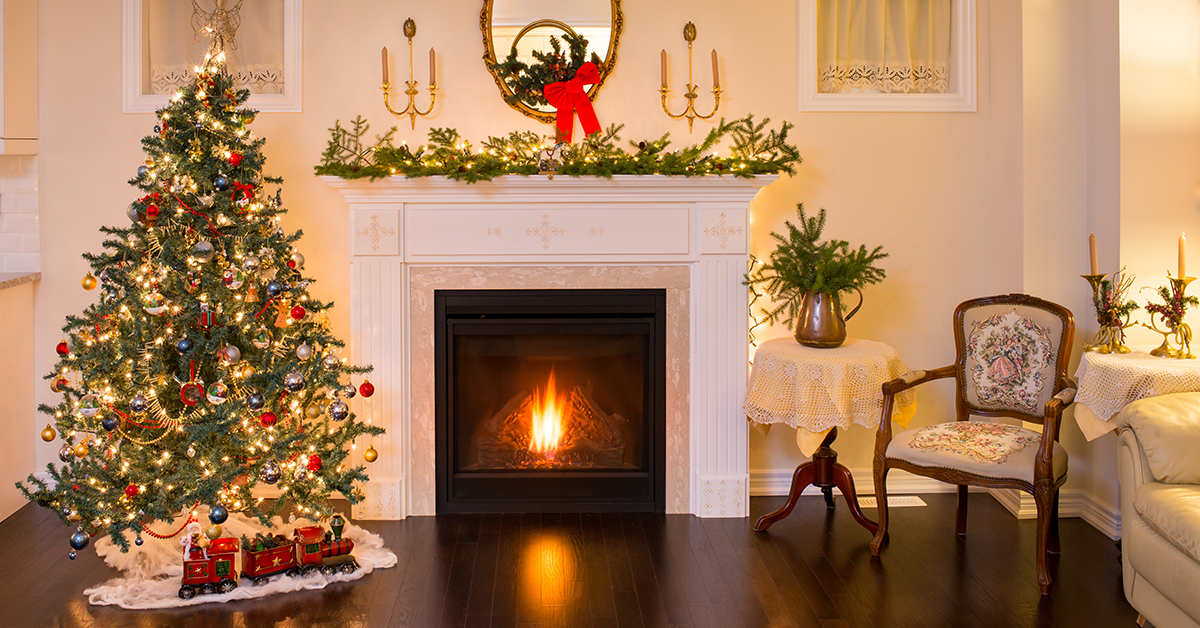 It's November, and even though we haven't sat down to our Thanksgiving dinners, it's hard to miss the other, much bigger holiday waiting in the wings.
Christmas.
Pretty soon nearly every TV screen, store display, and front porch will be filled with yuletide trappings, and that includes our stores, where we'll be selling an array of natural Christmas trees.
And that got us thinking about this tradition. Why do we cut down evergreen trees and put them in our homes? We decided to do some research and learned about the history of the Christmas tree.
In the beginning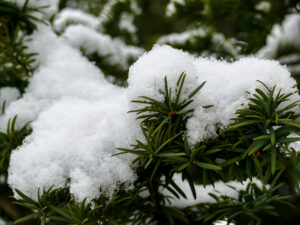 People have used evergreen trees as a symbol of celebration long before Christmas was even a holiday.  Ancient cultures used evergreen boughs to ward off evil spirits and ghosts and used evergreen trees as a celebration of the winter solstice, which falls on December 21 or 22 (notably close to Christmas).
The ancient Egyptians, Druids, and Romans both used evergreen trees for these celebrations. Even in the dead of winter, there was a green plant that symbolized life.
The first Christmas trees
The tradition of celebrating Christmas by bringing a tree inside and decorating it likely began in Germany in the 16th century. The Germans would later bring this tradition to America in the 1800s, although most Americans would have considered the Christmas tree something of an oddity.
In fact, New England's original Puritan settlers found any sort of festive Christmas traditions a "pagan mockery" – to use the words of their leader William Bradford. In 1659, Massachusetts even outlawed things like hanging up Christmas decorations.
England makes Christmas cool
By the 1840s, things had begun to change. In 1846, a British newspaper published a sketch of the royal family posed around a Christmas tree, which made the trees fashionable, both in England and America.
By the end of the 19th century, Christmas trees were popular throughout America, although we tend to prefer bigger trees than in Europe, where the standard Christmas tree would be about four feet tall.
Are you looking for a natural Christmas tree this year? Here are some things you should know:
Make sure your tree gets enough hydration by keeping it in a stand that can hold a good amount of water. Give the tree a quart of water for every inch of stem diameter, and make sure you water the tree as soon as you can after getting it home.
Pick a stand that's the right size. You shouldn't have to cut wood off the side of the trunk to fit the tree into the stand; the tree needs that wood to absorb water.
However, you should make a perpendicular slice at the base of the trunk, cutting away maybe half an inch of wood to help it absorb water. Drilling a hole in the trunk won't help.
If there's going to be some time between when you bring the tree home and when you put it up, make sure you store it in a cool place with the trunk in a bucket.
And continue to try to keep the tree cool once you bring it indoors. Lower the room temperature, keep it away from vents, heaters and direct sunlight, and decorate it with lights that give off less heat. This will keep the tree from drying out and cause it to need less water.
Check the tree each day to make sure it has enough water – the water level should never drop below the base of the tree.
Will this be the year you switch from an artificial tree to something that's truly evergreen? Come in and talk to our experts and browse our selection of Christmas trees, which include classic favorites like Douglas, Fraser fir and Concolor trees. We also have a beautiful selection of European varieties, including:
Nordmann Fir, prized for its lovely foliage, soft needles, and resistance to shedding needles. These trees are a good choice for people with allergies or sensitivity to the standard evergreen aroma, as the Nordmann lacks fragrance.
Turkish firs are similar to Nordmanns: free of fragrance and resistant to drying. They feature sturdy branches that are good for holding heavier decorations.
We've been working with the same grower for more than 30 years, a relationship that has supplied us with an outstanding selection of trees.
Stop and see us at one of our three locations, and we can advise you on how you can keep you tree thriving through Christmas.
Just enjoy your Thanksgiving dinner first. 🙂