Lawn & Garden Resource Guide
Whether you are starting from bare dirt, or just want to give your current lawn a refresh, we can help you. You can stop by any of our three locations or give us a call and our knowledgeable staff will do their best to find the right products for your lawns and gardens!
These articles were written by Jim Hermann, aka The Old Guy with the Ponytail. Jim developed an extensive knowledge of all things green over a lifetime of working in the lawncare industry.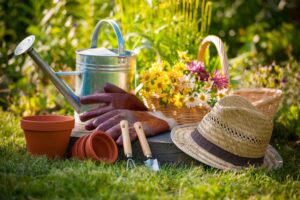 By, the Old Guy with the Ponytail How do you prepare your garden for spring? At the end of the growing season, it's time to
Read More »